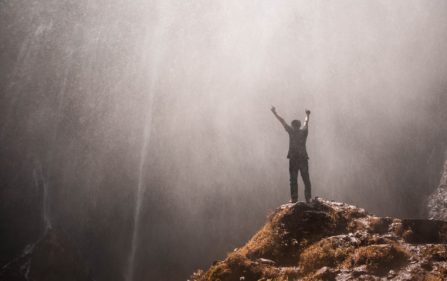 { Image : Iqbal Nuril Anwar on Pixabay}
(Two mandatory prompts-A picture prompt (given above) and an emotion-Anger)
At that altitude, his eyes became blind to the splendid sights of sunrise. His sweat-drenched body struggled to make the next step. Spending the last ounce of energy, he gasped for breath. As the chilly wind hit him, he shivered like the last leaf of autumn. 
Still, he felt that the goal was finally within his reach.
A faint echo from the line of the low mountains shocked him.
He strained his neck upwards to look above.
She has reached the top before him. 
He woke up to the 5 am alarm call only to throw it against the free-standing wall.
_____________________________
[YeahWrite's Weekly Writing Challenge #448]